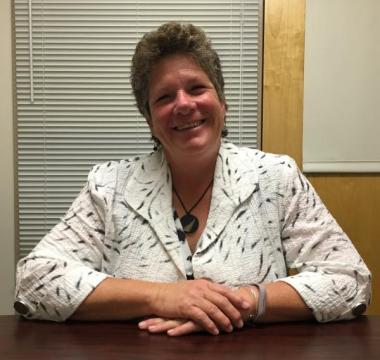 Greater Worcester Land Trust
I would say stick with your career. There's got to be a way, because raising the kids is really, really wonderful, but if you can make it so you can do both… that is awesome... whatever you choose to do, do it.
Abstract:
Mary Caulway was born in 1961 and is from Vestal, New York. She is married to William Caulway and together they have three children. Mary moved to Massachusetts in 1988 and currently resides in Charlton, MA. In the early 2000's Mary began working for the Greater Worcester Land Trust, which is a nonprofit land conservation organization, and she now volunteers with this organization. Since she began working in Worcester, she became very passionate about the city and what it has to offer. Mary is committed to the work she does with the Land Trust and speaks highly of what the organization does for the city of Worcester. Mary earned a Bachelor's Degree in Biology from the State University of New York at Oneonta, then earned her Master's in Wildlife Biology from the State University of New York College of Environmental Science and Forestry. Mary reflects on the difficult decision that she had to make when she chose to stay home and raise her children, which caused her to put her career to the side until her kids were older. In this interview, Mary discusses her career, family and friends, her faith, and her appreciation for nature.