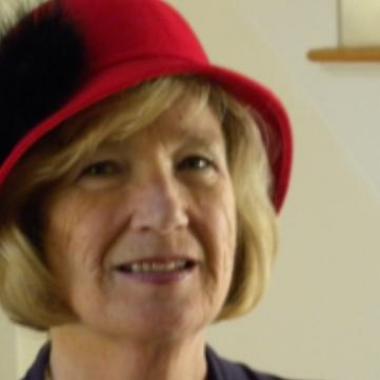 Professor in Poland; former Executive Director, International Center of Worcester; Manager of Patient Relations, Saint Vincent Hospital, MetroWest Medical Center
Well, I didn't really choose, [laughs] I was forced to choose. If I had stayed on my original path, then I would be professor of law by now, teaching. But you learn to adjust, I guess. That's a plus. You learn how to adjust to different circumstances. Suddenly you are dropped in the middle of something—somewhere you've never been. And I think you just learn to adjust. And I think compromise, adjustment—that's what it taught me. Cons, of course, I wish [laughs] I could have stayed in Poland. But there was huge political unrest in Poland. That was one of major reasons why I left. I didn't want my children to go through this. So, I don't know how it would have been in 1980. That was solidarity movement in Poland and the whole of Europe was a lot of different movements—political movements. So, that was reason why I left and who knows what I'd be doing there if I stayed. But here, definitely that was challenge. But I think it made me stronger. I couldn't rely on my mom anymore, which I did a lot, and my grandmother. So, now I was on my own. I had to survive and I had two small children. You learn quickly what to do, that you can survive new circumstances you don't know much about.
Abstract:
Hanna Solska was born in 1947 in Warsaw Poland, right after World War II. She received a Master's in Sociology and a PhD in Law from Warsaw University. She migrated to America in 1980 and went from Ohio, to Worcester, Massachusetts, and then to Sutton, Massachusetts where she currently resides. Although she was passionate about being a professor in Poland, her law degree did not transfer forcing her to channel her passions into the Worcester community. She started working for as the executive director of International Center of Worcester, then moved on to be a volunteer director at the Ecotarium [formerly New England Science Center]. She received an MPA at Clark University and become the manager of patient relations at Saint Vincent Hospital and MetroWest Medical Center. As a mother of two children, she had to balance her work and home life, however, she found this much easier to accomplish in Poland. Throughout this interview Hanna discusses her entire life, her passions, the beauty, the pain, lessons she has learned, love, loss, family, her political views, and where she is today. She explains in detail her upbringing and her path as a woman of Worcester.