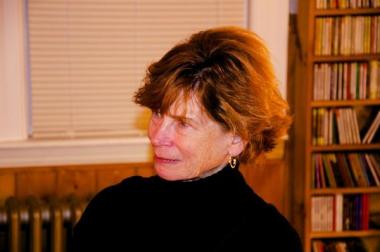 Former Director of Domestic Violence Services, YWCA; ArtWorcester Volunteer; Activist
So that was my beginning at the YWCA and an understanding of the complexity of poverty and the impact on women and girls and not having an opportunity to see the world as a possibility for growth and a place that was so hindered by being poor and uneducated. And I paid attention to that. Of course I was in a fertile place because the YWCA of Central Mass is all about the empowerment of women and the elimination of racism.
Abstract:
Ginger Navickas was born in Worcester, Massachusetts in 1945. As a Worcester native, Ginger has been a strong member of the community. Attending various schools throughout Worcester, she became well versed in the variety of neighborhoods. In her line of work, Ginger is celebrated for her continual involvement in the YWCA and Daybreak as Director of Domestic Violence Services. Although she is now retired, Ginger continues to volunteer for programs like ArtsWorcester, Planned Parenthood, and Worcester League of Women Voters. Through her work, Ginger shows how human connection is a key component in making change.