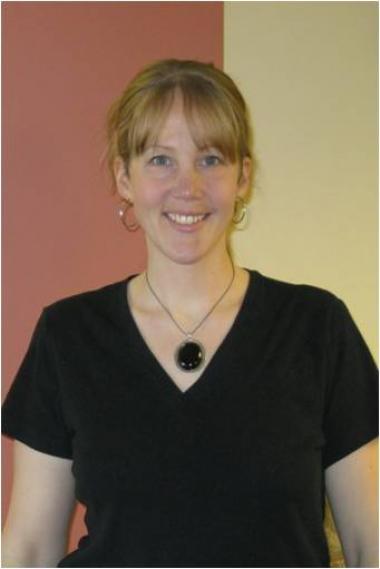 Landscape designer; groundskeeper
My mom especially was always, "you can do whatever you want to do." I would come home from school and be like, I'm going to truck driving school .... and my mom would be like, "That's fine honey, you can do whatever you want." So I think the, you know, I haven't seen personally any road blocks as far as being a woman. Especially, I work in a male dominated field too, and I don't really see. I haven't had any difficulties.
Abstract:
Stacy OBey was born in Worcester, Massachusetts in 1978 and now resides in Rutland, Massachusetts. She grew up with a family that consisted of her parents, an older brother, and herself. Her family was very close and supported Stacy when she was debating what career path to follow. Her mother instilled the idea in her mind that whatever career a person chooses in life should be based upon what she truly loves. Her father is the fire chief in her hometown, and her mother stayed at home to raise Stacy and her older brother. She pursued an education where she majored in Horticulture. She received both her undergraduate and master's degree at the University of Maine. Even though her major is dominated by men, upon graduation Stacy had many job opportunities and she chose to move back home, where she held a position as the landscape designer at Shrewsbury Nursery. She currently works at the Norte Dame Health Care Center in Worcester. She takes care of the outside grounds and makes sure all her residents enjoy their living space which she decorates with colorful flowers and plants. Stacy also focuses on how her family, her daughter, and traditional gender roles have influenced and impacted her life thus far.