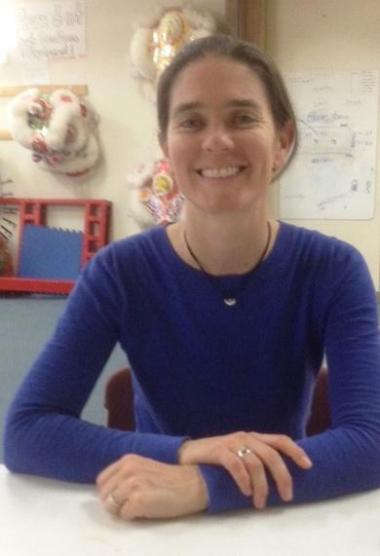 Co-founder Worcester Refugee Assistance Project; Peace Corps Vounteer
I had learned to live in a setting that was completely foreign, completely different to what I had grown up with. In the Peace Corps I was living in a mountain village with no electricity, no running water. Went to bed with the sun, woke up with the sun, farmers all around me, learned to plant rice, walked to the school right down the rice paddy path to teach, hiked to the next school to teach. So I knew the pace of life and I knew a little bit about the priorities, the things that are important to people who are living in that sort of setting in terms of getting food, making sure your children have food–not necessarily some of the things we would worry about in the Western world although people do worry about getting food definitely here, but in a different context. So the skills of being able to sort of step outside of yourself and really be open to observing and to listening and to following what others around you are doing regardless of whether it is something you think is funny or awkward or different or just doing as they do. I think that's a life lesson that I think everybody could use [laughs] and it's hard to get that life lesson though unless you're thrown in a setting where people are different around you. You don't get that and I think that's part of where some of the myopic views that we see in America come from, not just America, the Western world in general, the modern world, people who are around people like them all day long or they're avoiding the people that are around them that are different, actively avoiding them. They don't ever have that understanding of the other and what the other is.
Abstract:
Meredith Walsh, born in 1978 in Memphis, Tennessee, is a remarkable individual who has traveled widely and dedicated her life to improving the wellbeing of others. She began her international work as a Peace Corps volunteer in the Philippines and then as a health care-worker, educator, and advocate for human rights on the Thai/Burma border. (Burma is now often referred to as Myanmar). Upon her return to the United States to pursue a master's degree in Advanced Practice Nursing at the University of Massachusetts Medical School, Meredith became involved with the Burmese refugee community in Worcester which led her to become a co-founder of the Worcester Refugee Assistance Project [WRAP] and later to serve as its executive director. Throughout the interview Meredith demonstrates not only her deep compassion for others but also her considerable expertise in comprehending the significant challenges faced by displaced people, both on the Thai/Burma border and here in Worcester. These important dimensions of her experience allow Meredith to extend extraordinary levels of empathy towards others. Near the interview's conclusion, Meredith speaks of her upcoming departure from Worcester to pursue new opportunities back in Memphis. There is no doubt that she will be deeply missed by all who know her and her work advocating for Burmese refugees in Worcester and beyond.