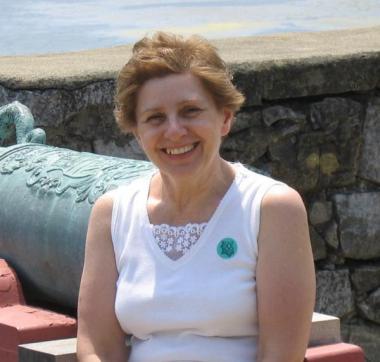 Accountant, Member of WISE
When I was 21 and making money, I went to…Filene's to open up a charge account…When I went to the office and asked for an application, I had to take it home and have my father co-sign because he was male head of household. I didn't have a husband. If you had a husband, your husband would have co-signed…I got the credit card. My father never had a problem with me paying the bill. I'm an accountant.
Abstract:
Carolyn D. Milewski, a Worcester native, was born in 1948. As a Polish-American, she grew up in the Vernon Hill area with those of the same ethnic background. Carolyn attended St. Mary's High School and later continued her education in the field of accounting by earning an associate's degree at Becker Junior College and a bachelor's degree at Nichols College. Carolyn says that she felt she was given an opportunity most women don't receive when her male employer paid for her college education. Carolyn also had to overcome obstacles when compared to men. Carolyn's interview highlights how a male signature was required to receive a credit card, to take out a mortgage, and a get a loan. During the course of her career, Carolyn noticed that most leadership roles were limited to men, and that most medical professionals were men. She spent time being her parents' caregiver, although she had an equally qualified brother. Carolyn shares her views on the suicide epidemic, and how she had a stronger way to deal with her own personal struggles. She used her struggles to help herself.