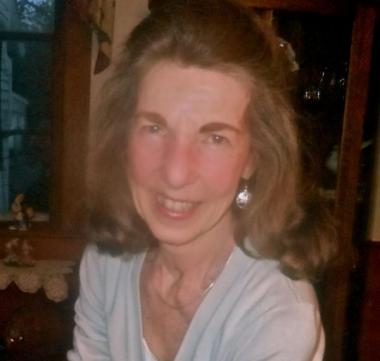 Realtor, Master Gardener, Beekeeper
Growing up I felt really limited actually in what we could do and in high school. Actually I wanted to take mechanical drawing and the school committee wouldn't allow it. They said only boys take mechanical drawing, so they wouldn't allow me to do that. So I went before the school committee and all and they would not allow me to take it. That was a boy's—a man's—or a boy's course. And I really wanted to be a mechanical engineer. But all through my high school it was not accepted for a girl to do that. And I was really mad that I was a girl throughout my education cause boys had so many more opportunities. … Now, of course, I'm a realtor. And we own a lot of property and we manage a lot of property, so if I had it to do all over again, I would be either a plumber or an electrician. Absolutely. I love either one of these, especially electricity. That is fascinating to me…It takes time to know where your talents are and where your goals might be…but the Lord will guide you. If you know the Lord, the Lord will guide and direct you.
Abstract:
Barbara MacPhee is a resident of Holden who co-owns a real estate business with her husband. Her early years were spent in New Jersey, and she came to the Worcester area to attend Clark University where she majored in Psychology. Barbara was raised by a father who thought it was a woman's role to marry and have children, and college was not in his plan for his daughter. Barbara was able to support herself during her undergraduate years, and she states that her father was the proudest person at graduation when she earned her degree. Barbara grew up in a time when the opportunities available to women were much more limited. While she wishes this had not been so, she is very excited about the career fields that are open to the women of today. She derives much satisfaction from her various pursuits which include raising sheep, being a teacher, master gardener, and bee keeper. She is a committed volunteer in her community. Barbara relies strongly on her Christian faith on a daily basis, and states that the most important decision a person can ever make in his/her life is to follow the Lord. It is her belief that He has guided her throughout her life, presenting her with many opportunities.