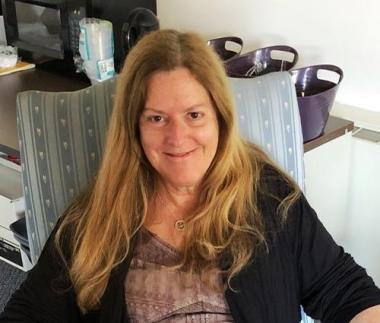 Former Dean of Students, Clark University; Community Activist
The first thing I did was join a group called Jericho Road, which is now called ONE Worcester, and ONE stands for organization for non-profit excellence and so what we do is, we match up non-profits with skill based volunteers. So we have somebody who is really good at fundraising and this group is having a really hard time fundraising, we match them up together. I've been on that board for three years. Another one of the first things I did was go back to the LGBT Asylum Task Force because I had been involved with them while I was at Clark because one of my students was connected with them. I walked back in that door and thought, "I'm home, this is where I need to be, this is the work, I need to be doing." So I rejoined that group and now I chair the Steering Committee which is the group that oversees it and it is maybe the best thing I've ever done in my life. I've gotten really, really close to the asylum seekers, they are the bravest, most resilient people I've ever met in my life, their stories are so compelling, and they're just so strong.
Abstract:
This interview details Denise Darrigrand's journey as a curious social sciences undergraduate to an on the ground social activist. Ms. Darrigrand, former Dean of Students at Clark University located in Worcester, Massachusetts, has worked most of her life towards the betterment of her students. A triple major in sociology, anthropology, and psychology while an undergraduate, Ms. Darrigrand has used her diverse educational perspectives to help various marginalized communities throughout Worcester county. From raising awareness of the growing dilemmas of the homeless to helping young teenage mothers in their time of need, Ms. Darrigrand's commitment to the betterment of her community shines throughout this interview. At her core, Ms. Darrigrand exemplifies the power that occurs when individuals are seen not as issues to be solved or pushed aside, but as fully fleshed human beings with undeniable rights to their humanity.